overview
Dripro Co., Ltd is a Hi-Tech company which has been approved by Beijing Scientific and technology committee. Dripro focus on oilfield new technology, new equipment and tools research, developing, design, installation and services. It co-operate with domestic and foreign well-known universities and research institutes, and has successfully developed self patented and international standards products. Our purpose is to provide the high quality products and services to the clients, devote ourselves to improve the oilfield safety, enhance production efficiency and reduce the clients operation costs.

Our Main Products and Services:
•Completion Tools R.D, Design, manufacturing, Sales and Installation services;
•Permanent Installed Reservoir P/T Monitoring, Data Wireless Transmission, Intelligent Servopump Pressure Setting System Design, Sales and Installation Services;
•Oilfield Chemicals
•Oilfield Equipment and Tools Sales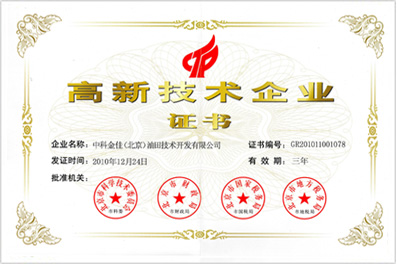 Our products are built strictly according to API standards.

We can provide integrated completion solutions to the clients, such as Thickened oil heat up well, horizontal well, multi-zone grave pack well etc completion design, tools selection, tools providing, tools installation services.

We can provide both Fiber Optical and Electronic permanent installed reservoir Pressure and Temperature monitoring system to the clients.

Since its establishment, the company has followed the strategy of sustainable development and cooperated with universities, research institutes and companies.

The company's business philosophy is "quality is our life; talent is our fountainhead; efficiency is our objective; innovation is our foundation and fineness makes perfection." We are dedicated to provide safe, high quality, efficient and environmentally friendly services to both Chinese as well as overseas customers. We aim to benefitmutually with our shareholders, customers, employees as well as business partners. We strive to become a world-class oilfield services business firm.